Great Guitars
The New Vintage is all about high quality workmanship. Whether it's a custom order or one of our own handcrafted designs, our goal is to make sure The New Vintage guitar or amp you own is the best. If it needs tweaks or you have an issue, we won't rest until you're completely satisfied.
Custom Build
The New Vintage will work with you to build your dream guitar exactly to your specs. If you're not sure what you want, we'll present you with some innovative ideas. We'll help you choose a design, the right wood, the hardware, and artwork. The New Vintage will create a unique high-quality instrument you will love.



Order your December 2021 issue here!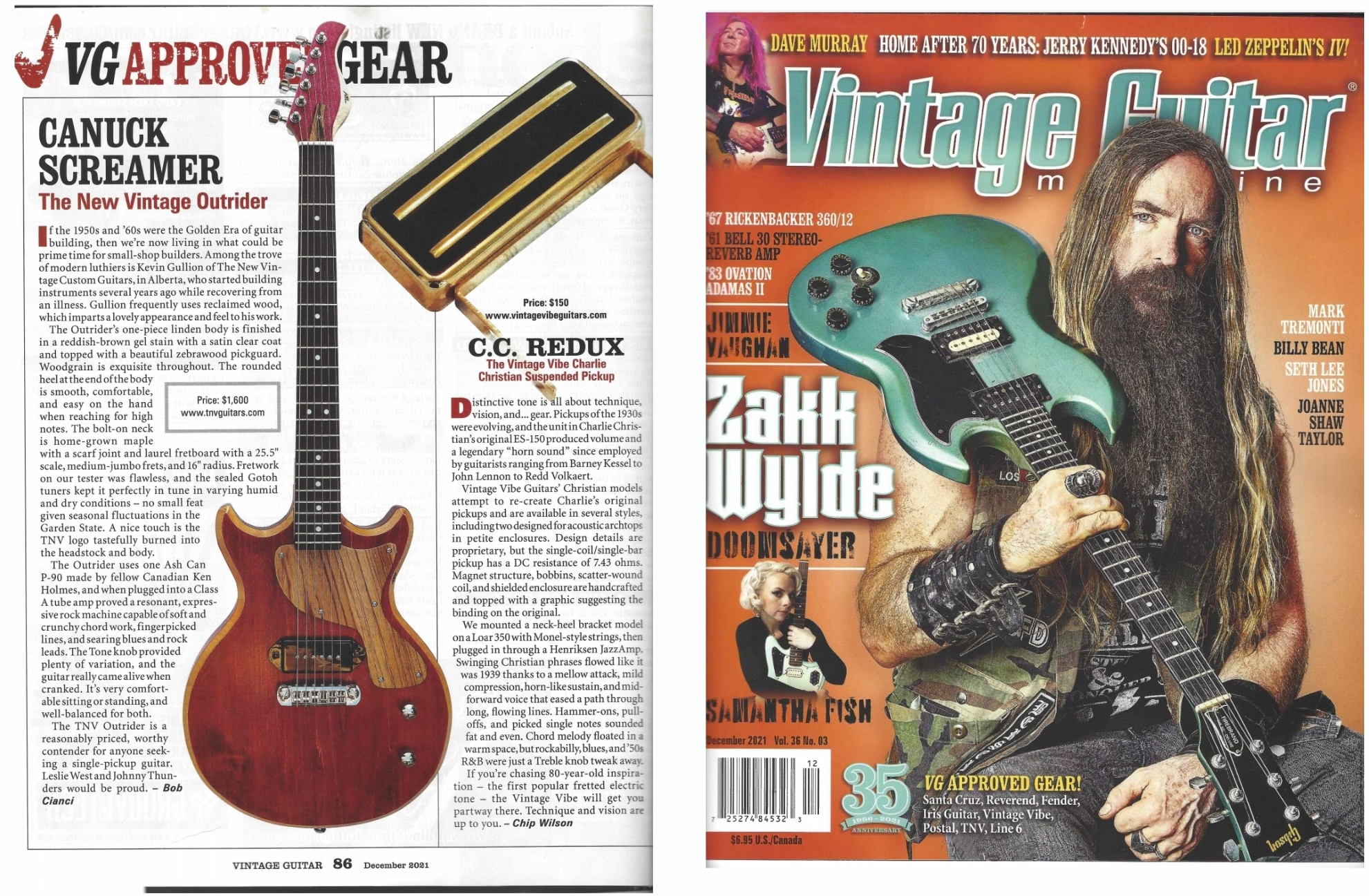 NEW! The TNV Outrider appears in the December 2021 issue of
Vintage Guitar Magazine! Available on line this December!




Choose one of our handcrafted guitars or
we'll design one especially for you.
The New Vintage is old school craftsmanship and attention to detail. We design and build
electric guitars and amplifier cabinets of exceptional quaintly
in Calgary, Alberta, Canada.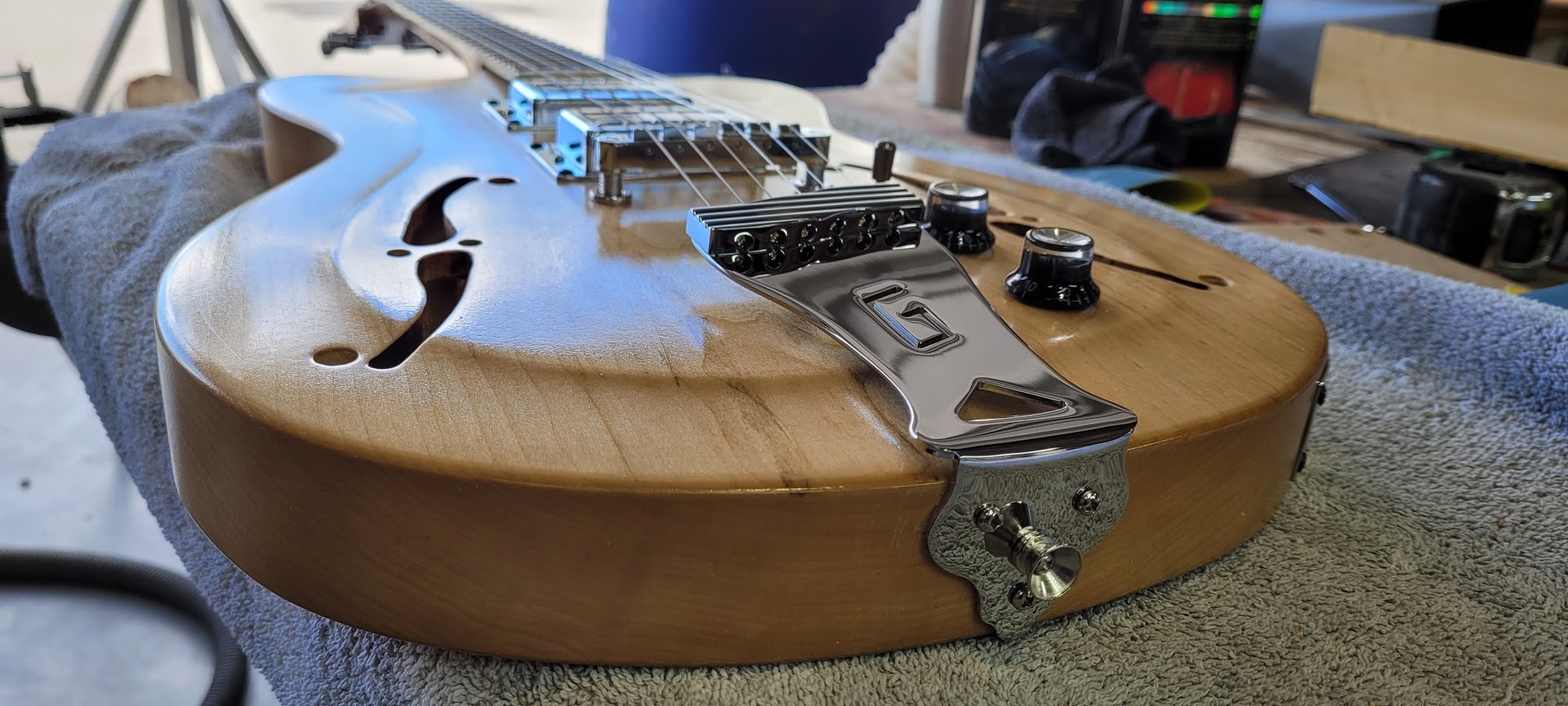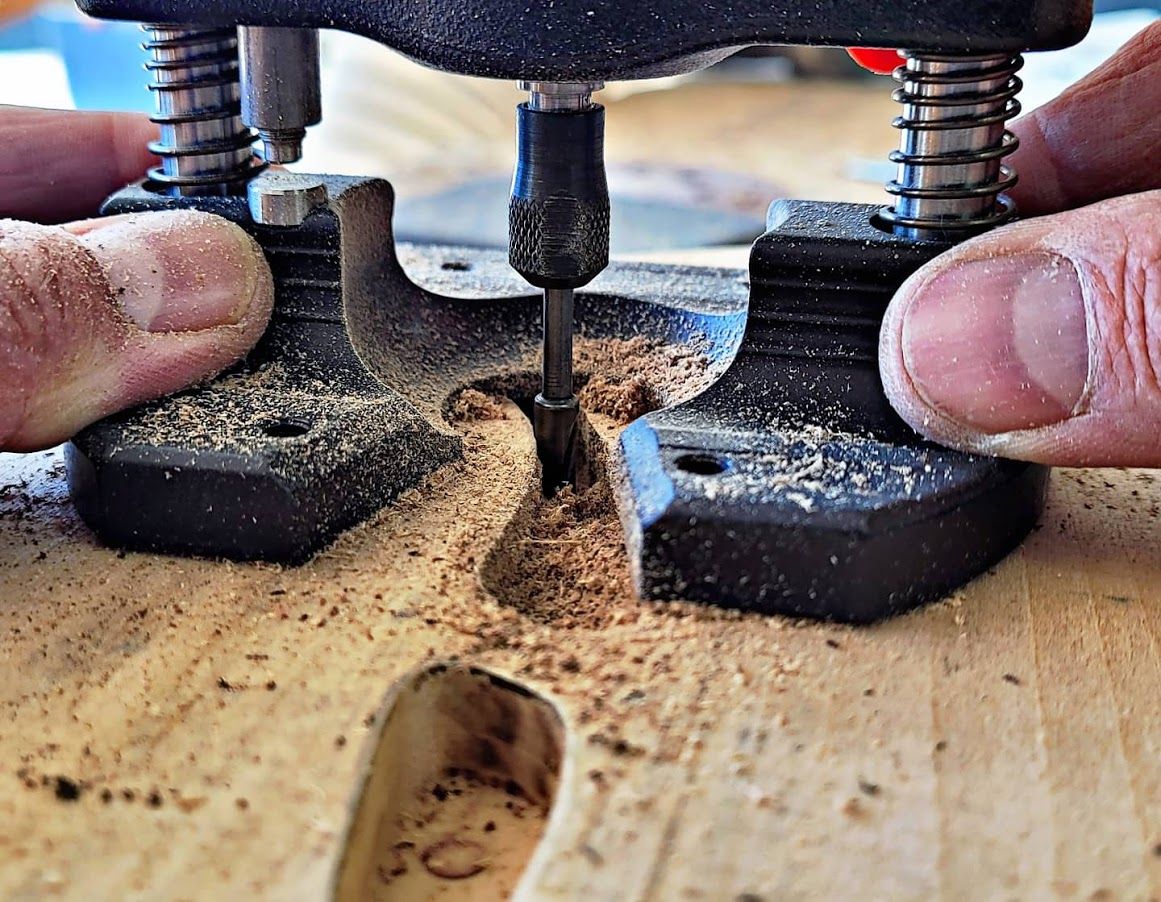 We'll build your dream guitar.