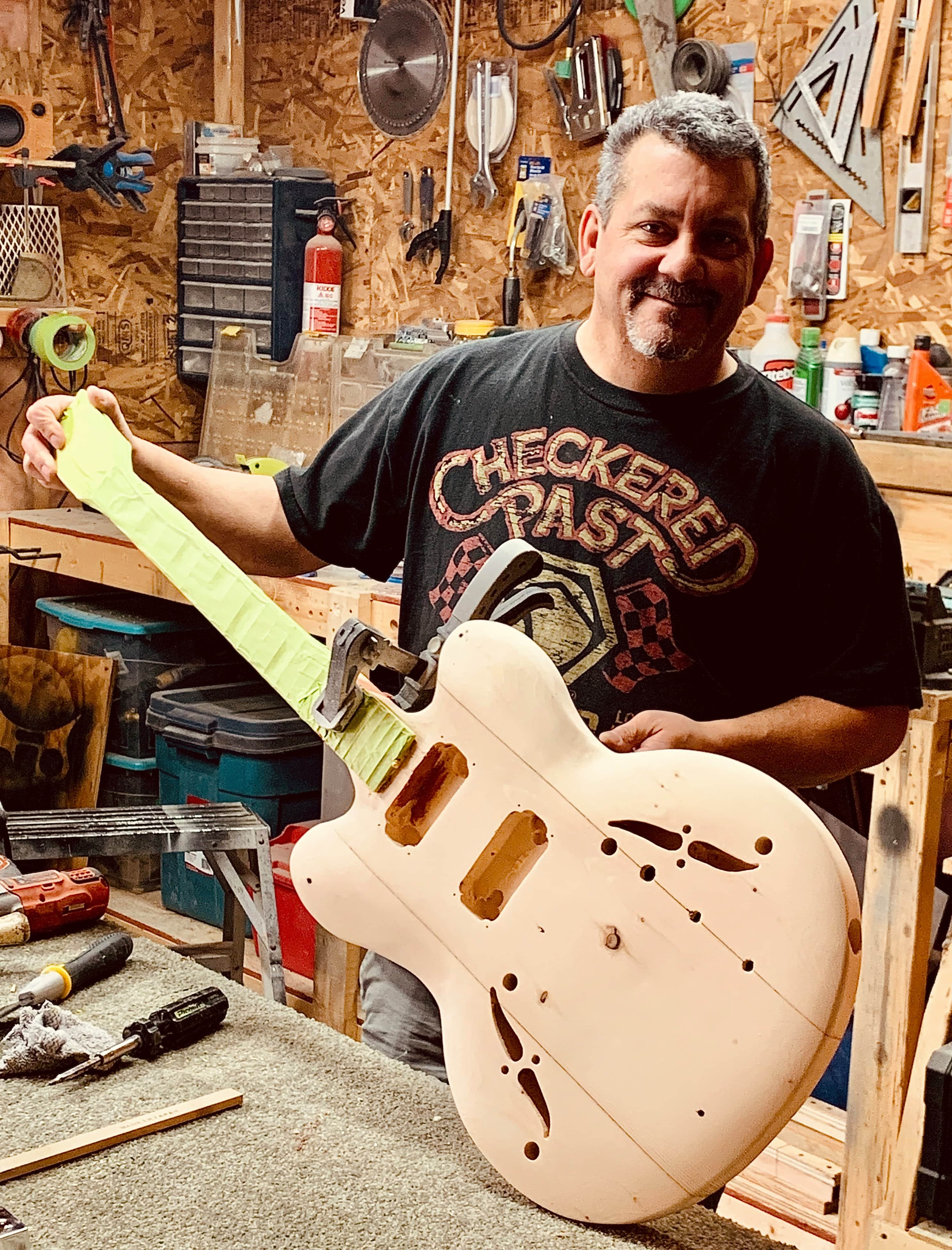 This is where Kevin Guillion the designer and builder

of all New Vintage guitars and amps is happiest.
A visit to his workshop will uncover pieces of old barns,
scraps of wood, pieces of vintage guitars, pickups
guitar bridges, buffalo bone, bags of old nickels,
as well as hand tools and power tools.
This is where the magic happens.